Description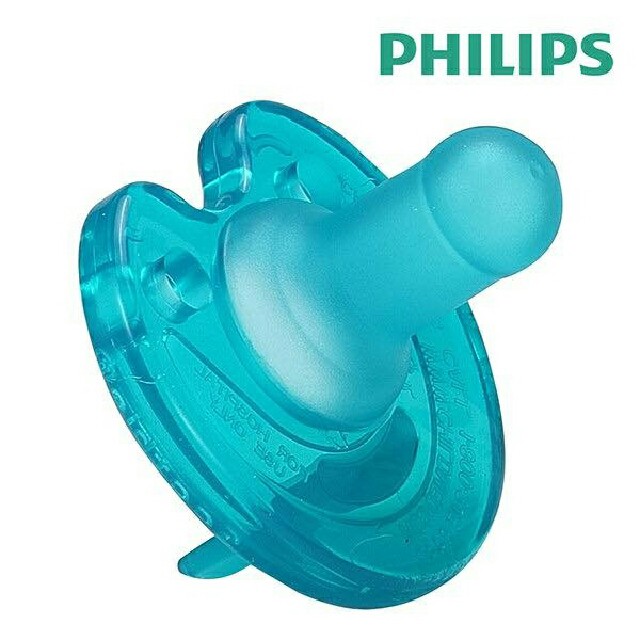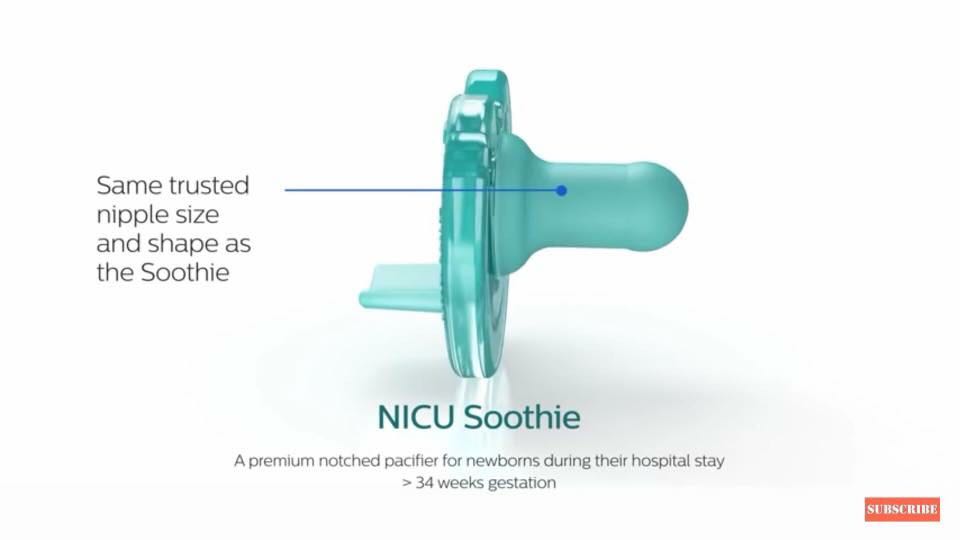 NICU SoothieThe NICU Soothie is a premium pacifier designed for babies of 34 weeks gestation to 3 months old. The notched area allows for CPAP tubing,mechanical ventilation or an NG feeding. The NICU Soothie is not manufactured with BPA,DEHP or natural rubber latex. Soothie The Soothie is a premium pacifier designed for newborns and babies up to 3 months old without teeth who are successfully breast or bottlefeeding. The Soothie is not manufactured withBPA, DEHP or natural rubber latex
Philip NICU Soothie is a premium pacifier designed for newborns and babies over 34 weeks gestation, without teeth, who are successfully bottle or breastfeeding. Baby should be transitioned to the Soothie prior to discharge.
Strong Silicone Construction for Comfort and Durability For durability and long-lasting comfort, the Soothie pacifier is made of hospital-grade silicone without any detectable taste or odor, making it more likely to be accepted by your baby.
The nipple is strong and smooth and resists becoming sticky, discolored or misshapen.
The Choice of Hospitals The Soothie pacifier is the choice of over 2,000 hospitals in the U.S. It has a safe, one-piece design that adheres to the American Academy of Pediatrics guidelines for newborns. It is also BPA-free and late-free.
Available in 2 scents
• Natural Scent
• Vanilla Scent
100% Original – Made In USA